"At first, it did not make sense, to me, to give a three year old a choice but learned she is strong and wants to feel validated. She did not, before. But now, when she feels big emotions she just says "Mommy, I am sorry - I need a hug!"
After working together, we now have a much healthier- equal relationship. I thought I had to be the hammer, now we give them choices with natural consequences. It is so much more equitable. It is not perfect but it has given the kids a voice. Even my husband is learning tactics that work for him."
- Sara Barr J. Mom of 2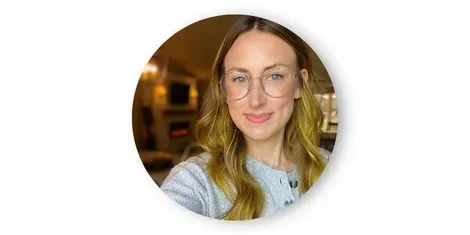 "I was a pressure cooker. Once I let out all of the steam (yelling), that's when the shame spiral would start; 'there I go again,' 'what's wrong with me?'" - Mom of 3
"I fell into a cycle of permissiveness and resentment when my eldest started walking and talking and telling me 'no.'" - Mom of Two
Kind families are my kind of family.
Stop the endless scroll, stop playing the comparison game, and know this:
your family dynamic can be everything you want it to be.
You just need a little bit of guidance!
Take the quiz and download your free quiz results & guide!
Learn your parenting style and its strengths and liabilities. You'll also learn some possible outcomes of this parenting style paired with some new ways to grow.
How kind is your family?
"Finding MegAnne and Be Kind Coaching has basically proven to me that people come into your life for a reason. It was what I needed, when I needed it. And provided me another level of confidence and patience and forgiveness - not just in my parenting - but in myself simply as a person.
I guess this is my long-winded way of saying... YOU SHOULD DO THIS. If you are visiting this page, you are probably feeling frustrated or overwhelmed or guilty or (likely) all of the above (and then some). Let MegAnne into your life and learn how much stronger you and your family can become."
- Caroline B. Mom of 1
"Take it! I have a more loving connection with my children. I'm now working with them more to be a problem-solver, not a problem-finder. I used to think I had to pinpoint an issue and fix it to be able to make a connection. Now I realize we connect by allowing emotions and solving behavior together, and that connection is so much more profound."
- Cortney G. Mom of 2
"You are not going to get quick fix answers here. This stuff is work but it is worth all the work ten times over. It has improved my relationship with my kids, with my husband but also just in life. It really makes you dig down inside. The class material is relatable to all people but focused on kids and family in this course specifically. "
- Maggie S. Mom of 2
"I kept getting lost in the difficult moments, so I followed the positive parenting journey into the paid programs."
- mom of 2
As the journey progressed, I became aware that I was being triggered and then became aware of what triggered me. After finding what triggered me, I started implementing tools taught by MegAnne that helped me navigate feeling triggered.
"Of course, nothing is perfect, and not everyone will always be happy, but in 25 yrs, I will likely look back and thank my past self for taking the time, doing the work, and prioritizing myself and my family."
- mom of 1
The realization that almost every struggle comes back to how I show up in a given situation. That the tools I inherited were broken or damaged, not me. Through education, hard work, and patience, I can be the mom I had envisioned I would be.